Left Panel
If you watch Advertisements, we can make site better, thank you.
Home
/
Divide et Impera
/ Massalia (Caesar In Gaul)
Caesar In Gaul
Massalia (Caesar In Gaul) Faction
Campaign Map
Faction Name

Massalia (Caesar In Gaul)
Campaign

main_gaul
Culture

rom_Hellenistic
Subculture

sc_rom_greek
Military Group

massilia
Faction Group

gaul_faction_group_massilia
Faction Group

Apoikiai Hellenikoi
More than thirty Greek city-states had multiple colonies around the Mediterranean world with ninety colonies stretching throughout the Mediterranean Sea. These colonies stretched from the shores of the Black Sea in the east to the southern coast of the Iberian Peninsula in the west, as well as several colonies on the Libya coast of northern Africa. Two flushes of new colonists set out from Greece at the transition between the Dark Ages" and the start of the Archaic Period, one in the early 8th century BC and a second burst of the colonizing spirit in the 6th century. Population growth and cramped spaces at home seem an insufficient explanation, while the economical and political dynamics produced by the competitive spirit between the frequently kingless, newly introduced concept of the Greek city-states, striving to expand their sphere of economical influence better fits as their true incentive."
Far from Home: +2 to cultural conversion
Independence: +10% melee defence during battles in own or allied territory
Political Parties
The Timouchoi
Playable: False
Initial Power: 40
No Effect
Council of the Six Hundred
Playable: True
Initial Power: 60
[NOT DISPLAYED] adds subsistence wealth to faction capital only / scope: faction
Conservative Society: -3 unrest from presence of foreign cultures
Great Traders: +10% trade income
[NOT DISPLAYED] adds subsistence wealth to faction capital only / scope: faction
Local Dominance: Minor diplomatic bonus with Latin, Italian and Celtic cultures
General
100
Hippeis
(Gre_Citizen_Cav)
Melee Cavalry
200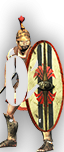 Thorakitai Hoplitai
(Gre_Thorax_Hoplites)
Hoplite/Pike Infantry
200
Thorakitai
(Gre_Thorax_Legionary)
Melee Infantry
256
Thorakitai Phalangitai
(Gre_Thorax_Pike)
Hoplite/Pike Infantry
200
Thorakitai Doriphoroi
(Gre_Thorax_Spears)
Spear Infantry
200
Thureophoroi Machairaphoroi
(Gre_Thureos_Sword)
Melee Infantry
200
Palaemachoi Hoplitai
(Mas_Armoured_Hoplites)
Hoplite/Pike Infantry
100
Massaloi Epilektoi Hippeis
(Mas_Royal_Cav)
Melee Cavalry
200
Massaloi Epilektoi Hoplitai
(Mas_Royal_Guard)
Hoplite/Pike Infantry
200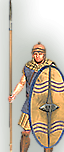 Massaloi Thorakitai Hoplitai
(Mas_Thorax_Hoplites)
Hoplite/Pike Infantry
200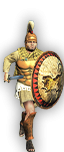 Romaiko Summakhiko Peziko
(Mas_Veteran_Sword)
Melee Infantry
Melee Infantry
Missile Infantry
Hoplite/Pike Infantry
Spear Infantry
Melee Cavalry
Missile Cavalry
120
Parasim Numidim
(AOR_14_Numidian_Cavalry)
Missile Cavalry
120
Parasim Lebiponnim
(AOR_15_Libyan_Cavalry)
Missile Cavalry
120
Ana-Arabim Kamelarios
(AOR_20_Arabian_Camel_Archers)
Missile Cavalry
120
Shivatir-i Pahlavanig
(AOR_24_Parthian_Horse_Archers)
Missile Cavalry
120
Savar-i Suguda
(AOR_26_Bac_Camels)
Missile Cavalry
120
Jamsya Yukhuna Duna Purma
(AOR_26_Yuezhi_Archers)
Missile Cavalry
120
Skythioi Hippotoxotai
(AOR_27_Scythian_Horse_Archers)
Missile Cavalry
120
Skythioi Hippotoxotai
(AOR_28_Scythian_Horse_Archers)
Missile Cavalry
120
Paphlagonikoi Hippeis
(AOR_29_Paphlagonian_Cavalry)
Missile Cavalry
120
Illyrioi Hippeis
(AOR_37_Illyrian_Light_Cavalry)
Missile Cavalry
120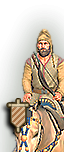 Sauromatae Fat Aexsdzhytae
(AOR_43_Sarmatian_Horse_Archers)
Missile Cavalry
120
Tarantinoi Hippeis
(AOR_44_Tarantine_Cav)
Missile Cavalry
120
Hippakontistai
(Gre_Skirm_Cav)
Missile Cavalry
120
Tarantinoi Hippeis
(Gre_Tarantine_Cav)
Missile Cavalry
120
Thureophoroi Hippeis
(Gre_Thureos_Cav)
Missile Cavalry
Shock Cavalry
120
Yancai Uaezdaettae
(AOR_22_Alan_Noble_Cav)
Shock Cavalry
120
Khuveshavagan
(AOR_23_Persian_Cavalry)
Shock Cavalry
120
Asavaran-i Zrehbaran
(AOR_24_Parthian_Cataphracts)
Shock Cavalry
100
Roxolanoi Xistophoroi
(AOR_27_Roxolani_Lancers)
Shock Cavalry
100
Kappadokioi Xistophoroi
(AOR_29_Cappadocian_Lancers)
Shock Cavalry
100
Kappadokioi Xistophoroi
(AOR_31_Cappadocian_Lancers)
Shock Cavalry
100
Hippeis Thessalikoi
(AOR_36_Thessalian_Cavalry)
Shock Cavalry
100
Sauromatae Uaezdaettae
(AOR_43_Sarmatian_Cataphracts)
Shock Cavalry
100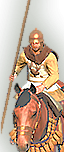 Massaloi Sarissaphoroi
(Mas_Sarissa_Lancers)
Shock Cavalry
Elephant
18
Elephantes Hulaioi Liboukoi
(AOR_16_African_Elephants)
Elephant
18
Elephantes Hulaioi Liboukoi
(AOR_18_African_Elephants)
Elephant
36
Elephantes Syriakoi
(AOR_21_Syrian_War_Elephants)
Elephant
36
Elephantes Indikoi
(AOR_23_Indian_War_Elephants)
Elephant
36
Elephantes Indikoi
(AOR_26_Indian_War_Elephants_Bactria)
Elephant
Fixed Artillery
40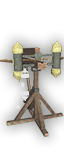 Polybolos
(Gre_Polybolos)
Fixed Artillery
40
Oxybeles (Fixed)
(Gre_Scorpion)
Fixed Artillery
40
Oxybeles (Bastion)
(Gre_Scorpion_Bastion)
Fixed Artillery
Field Artillery
40
Lithobolos
(Gre_Ballista)
Field Artillery
40
Lithobolos (Bastion)
(Gre_Ballista_Bastion)
Field Artillery
40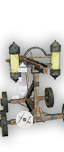 Oxybeles
(Gre_Cheiroballistra)
Field Artillery
Special
80
Malhamit Kalb
(AOR_16_Garamantine_Hounds)
Special
80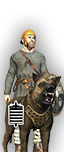 Corio Cunos Vidios
(AOR_3_Celtic_Savage_Dogs)
Special
80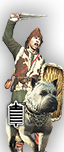 Kappadokioi Kyon
(AOR_31_Anatolian_Mountain_Dogs)
Special
80
Molossoi Kyon
(AOR_36_Molossian_Hounds)
Special
80
Vadasz Spako
(AOR_43_Steppe_Hunting_Dogs)
Special
80
Jagon Hund
(AOR_5_Germanic_Hunting_Dogs)
Special
80
Canes Bellici
(AOR_8_Roman_War_Dogs)
Special
Admiral
80
Scorpion Trieres - Massaloi Epibatoi Toxotai
(Gre_Scorpion_Trireme_Admiral_Mas)
Missile Ship
140
Tower Penteres - Makhairophoroi Epibatoi
(Gre_Assault_Quinquereme_Admiral_Mas)
Melee Ship
Melee Ship
180
Heavy Tower Hepteres - Massaloi Epilektoi Hoplitai
(Mas_Royal_Guard_Seven)
Melee Ship
60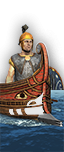 Assault Dieres - Massaloi Epibatoi
(Gre_Assault_Bireme_Mas)
Melee Ship
140
Tower Penteres - Makhairophoroi Epibatoi
(Gre_Assault_Quinquereme_Admiral_Mas)
Melee Ship
120
Assault Tetreres - Makhairophoroi Epibatoi
(Gre_Assault_Tetreres_Mas)
Melee Ship
80
Trieres - Massaloi Epibatoi
(Gre_Assault_Trireme_Mas)
Melee Ship
60
Fire Pot Dieres - Massaloi Epibatoi
(Gre_Firepot_Bireme_Mas)
Melee Ship
Missile Ship
100
Pursuit Trihemiolia - Massaloi Epibatoi Toxotai
(Gre_Pursuit_Hemolia_Mas)
Missile Ship
80
Raiding Hemiolia - Massaloi Epibatoi Toxotai
(Gre_Raiding_Hemolia_Mas)
Missile Ship
80
Scorpion Trieres - Massaloi Epibatoi Toxotai
(Gre_Scorpion_Trireme_Admiral_Mas)
Missile Ship
Artillery Ship
140
Light Artillery Penteres - Lithobolos (Ship)
(Gre_Quinquereme_Ballista)
Artillery Ship
Transport Ship
100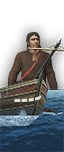 Supply Ship - Supply Crew
(Supply_Ship_Greek)
Transport Ship
Aquae Tarbellicae
Tarbelli (Caesar In Gaul)
Aquitania
Vivisci (Caesar In Gaul)
Elimberris
Ausci (Caesar In Gaul)
Sotium
Sotiates (Caesar In Gaul)
Divoduron
Mediomatrici (Caesar In Gaul)
Durocorteron
Remi (Caesar In Gaul)
Noviodunon
Suessiones (Caesar In Gaul)
Treverorum
Treveri (Caesar In Gaul)
Condate
Redones (Caesar In Gaul)
Darioritum
Veneti (Caesar In Gaul)
Namnetum
Namnetes (Caesar In Gaul)
Vorgion
Osismii (Caesar In Gaul)
Cantium
Cantiaci (Caesar In Gaul)
Dumnonia
Dumnonii (Caesar In Gaul)
Venta Belgarum
Belgae (Caesar In Gaul)
Avaricon
Bituriges (Caesar In Gaul)
Durotincon
Lemovices (Caesar In Gaul)
Gergovia
Arverni (Caesar In Gaul)
Atuatuca
Eburones (Caesar In Gaul)
Bagacum
Nervii (Caesar In Gaul)
Octoduron
Helvetii (Caesar In Gaul)
Turicum
Tulingi (Caesar In Gaul)
Mediolanum
Roma (Caesar In Gaul)
Vercelum
Roma (Caesar In Gaul)
Genua
Roma (Caesar In Gaul)
Pollentia
Roma (Caesar In Gaul)
Bibracte
Aedui (Caesar In Gaul)
Vienna
Allobroges (Caesar In Gaul)
Cenabum
Carnutes (Caesar In Gaul)
Crociatonum
Unelli (Caesar In Gaul)
Lexovion
Lexovii (Caesar In Gaul)
Suindinum
Cenomani (Caesar In Gaul)
Rauricon
Sweboz (Caesar In Gaul)
Vesontio
Sequani (Caesar In Gaul)
Divona
Cadurci (Caesar In Gaul)
Narbonensis
Roma (Caesar In Gaul)
Segodunum
Ruteni (Caesar In Gaul)
Tolosa
Volcae (Caesar In Gaul)
Ambatia
Turones (Caesar In Gaul)
Lemonum
Pictones (Caesar In Gaul)
Mediolanum Santonum
Santones (Caesar In Gaul)
Agedincum
Senones (Caesar In Gaul)
Alesia
Mandubii (Caesar In Gaul)
Lutetia
Parisii (Caesar In Gaul)
Bratuspantion
Bellovaci (Caesar In Gaul)
Gesoriacum
Morini (Caesar In Gaul)
Nemetocenna
Atrebates (Caesar In Gaul)
Argentorate

Vangiones (Caesar In Gaul)
Noviiomagos
Nemetes (Caesar In Gaul)
Uburzis
Sweboz (Caesar In Gaul)
Terra Incognita
Massalia
Massalia (Caesar In Gaul)
Vasio
Vocontii (Caesar In Gaul)