Left Panel
If you watch Advertisements, we can make site better, thank you.
Home
/
Divide et Impera
/ Tolistobogii
Grand Campaign
Tolistobogii Faction
Tylis was part of the great Celtic horde that stormed into Greece at the beginning of the 3rd century BC. Despite some early successes, Antigonus Gonatas and the Aetolian League finally defeated and pushed them back. The remaining horde migrated to neighbouring Thrace, founding a base at Tylis. Although it has survived by raiding, now Tylis stands poised to achieve much more. All around it are highly-aggressive Thracian tribes who must be shown that their new Celtic neighbours are here to stay!
Campaign Map
Faction Name

Tolistobogii
Campaign

main_rome
Culture

rom_Barbarian
Subculture

sc_rom_celtic
Military Group

tylis
Faction Group

rom_faction_group_daco_thracian
Faction Group
Daco-Thracian Tribes
The Daco-Thracian Tribes are a formidable, powerful force of marauder warriors.
[NOT DISPLAYED] +2 security against authority-based agent actions
[NOT DISPLAYED] +3 security against cunning-based agent actions
[NOT DISPLAYED] +4 security against zeal-based agent actions
Promise of Loot: -50% mercenary recruitment costs
Rapid Campaigns: +50% mercenary upkeep costs
[NOT DISPLAYED] +2 security against authority-based agent actions
[NOT DISPLAYED] +3 security against cunning-based agent actions
[NOT DISPLAYED] +4 security against zeal-based agent actions
General
100
Rigeporedes
(cel_tyl_bodyguard)
Melee Cavalry
200
Arjos
(cel_tyl_noble_inf)
Hoplite/Pike Infantry
100
Eporedes
(cel_tyl_heavy_cav)
Melee Cavalry
Melee Infantry
Missile Infantry
Hoplite/Pike Infantry
Spear Infantry
Melee Cavalry
Missile Cavalry
120
Gaiseredus
(cel_tyl_light_cav)
Missile Cavalry
120
Parasim Numidim
(AOR_14_Numidian_Cavalry)
Missile Cavalry
120
Parasim Lebiponnim
(AOR_15_Libyan_Cavalry)
Missile Cavalry
120
Ana-Arabim Kamelarios
(AOR_20_Arabian_Camel_Archers)
Missile Cavalry
120
Shivatir-i Pahlavanig
(AOR_24_Parthian_Horse_Archers)
Missile Cavalry
120
Savar-i Suguda
(AOR_26_Bac_Camels)
Missile Cavalry
120
Jamsya Yukhuna Duna Purma
(AOR_26_Yuezhi_Archers)
Missile Cavalry
120
Skythioi Hippotoxotai
(AOR_27_Scythian_Horse_Archers)
Missile Cavalry
120
Skythioi Hippotoxotai
(AOR_28_Scythian_Horse_Archers)
Missile Cavalry
120
Paphlagonikoi Hippeis
(AOR_29_Paphlagonian_Cavalry)
Missile Cavalry
120
Illyrioi Hippeis
(AOR_37_Illyrian_Light_Cavalry)
Missile Cavalry
120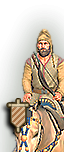 Sauromatae Fat Aexsdzhytae
(AOR_43_Sarmatian_Horse_Archers)
Missile Cavalry
120
Tarantinoi Hippeis
(AOR_44_Tarantine_Cav)
Missile Cavalry
Shock Cavalry
120
Yancai Uaezdaettae
(AOR_22_Alan_Noble_Cav)
Shock Cavalry
120
Khuveshavagan
(AOR_23_Persian_Cavalry)
Shock Cavalry
120
Asavaran-i Zrehbaran
(AOR_24_Parthian_Cataphracts)
Shock Cavalry
100
Roxolanoi Xistophoroi
(AOR_27_Roxolani_Lancers)
Shock Cavalry
100
Kappadokioi Xistophoroi
(AOR_29_Cappadocian_Lancers)
Shock Cavalry
100
Kappadokioi Xistophoroi
(AOR_31_Cappadocian_Lancers)
Shock Cavalry
100
Hippeis Thessalikoi
(AOR_36_Thessalian_Cavalry)
Shock Cavalry
100
Sauromatae Uaezdaettae
(AOR_43_Sarmatian_Cataphracts)
Shock Cavalry
Elephant
18
Elephantes Hulaioi Liboukoi
(AOR_16_African_Elephants)
Elephant
18
Elephantes Hulaioi Liboukoi
(AOR_18_African_Elephants)
Elephant
36
Elephantes Syriakoi
(AOR_21_Syrian_War_Elephants)
Elephant
36
Elephantes Indikoi
(AOR_23_Indian_War_Elephants)
Elephant
36
Elephantes Indikoi
(AOR_26_Indian_War_Elephants_Bactria)
Elephant
Fixed Artillery
40
Oxybeles (Fixed)
(Cel_Scorpion)
Fixed Artillery
40
Oxybeles (Bastion)
(Cel_Scorpion_Bastion)
Fixed Artillery
Field Artillery
40
Lithobolos
(Cel_Ballista)
Field Artillery
40
Lithobolos (Bastion)
(Cel_Ballista_Bastion)
Field Artillery
40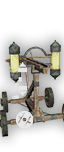 Oxybeles
(Cel_Cheiroballistra)
Field Artillery
Special
80
Corio Cunos Vidios
(Cel_Savage_Dogs)
Special
80
Malhamit Kalb
(AOR_16_Garamantine_Hounds)
Special
80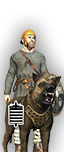 Corio Cunos Vidios
(AOR_3_Celtic_Savage_Dogs)
Special
80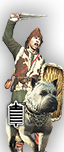 Kappadokioi Kyon
(AOR_31_Anatolian_Mountain_Dogs)
Special
80
Molossoi Kyon
(AOR_36_Molossian_Hounds)
Special
80
Vadasz Spako
(AOR_43_Steppe_Hunting_Dogs)
Special
80
Jagon Hund
(AOR_5_Germanic_Hunting_Dogs)
Special
80
Canes Bellici
(AOR_8_Roman_War_Dogs)
Special
Melee Ship
60
Assault Dieres - Teceitos
(Bar_Assault_Bireme)
Melee Ship
80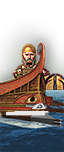 Trieres - Teceitos
(Bar_Assault_Trireme)
Melee Ship
120
Heavy Raider - Botroas
(Bar_Heavy_Raider)
Melee Ship
100
Medium Assault Raider - Teceitos
(Bar_Medium_Raider)
Melee Ship
80
Assault Raider - Teceitos
(Bar_Raider)
Melee Ship
Missile Ship
80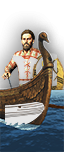 Missile Raider - Iaosatae
(Bar_Missile_Raider)
Missile Ship
Ta-Abt
Ptolemaioi
Ta-Ament
Ptolemaioi
Ta-Mehu
Ptolemaioi
Ta-Shemau
Ptolemaioi
Byzacium
Qarthadastim
Syrthim
Qarthadastim
Tripolis
Qarthadastim
Zeugitana
Qarthadastim
Ityopya
Aksum
Kush
Medewi
Medjay
Blemmyai
Aquitania
Vivisci
Gergovia
Arverni
Pictavis
Pictones
Himyar
Mamlakat Himyar
Maka
Mascat
Saba

Mamlakatin Saba
Hagar
Hagar
Kedar
Qidri
Yathrib
Ma'in
Harauvatis
Harauvatis
Paropamisadai
Harauvatis
Haraiva
Haraiva
Zranka
Asagarta
Margus
Haraiva
Hayk
Hayasdan
Korchayk
Hayasdan
Tsopk
Hayasdan
Lydia
Lydia
Mysia
Pergamon
Phrygia
Lydia
Rhodos
Rhodos
Baktria

Baktria
Tocharia

Baktria
Baeturia
Turdetani
Turdetania
Qarthadastim
Arduenna Silva
Treveri
Silva Carbonaria
Atrebates
Bithynia
Bithynia
Paphlagonia
Pontos
Pontos
Pontos
Riza
Trapezos
Maiotia
Arche Bosphorus
Sindike
Arche Bosphorus
Tauris
Arche Bosphorus
Brigantia
Brigantes
Britannia
Iceni
Demetia
Demetae
Dumnonia
Dumnonii
Caledonia
Kaledonoi
Hibernia
Iweriu
Eremos Karmania
Asagarta
Karmania
Zranka
Baleareis
Qarthadastim
Bastetania
Qarthadastim
Celtiberia
Arevaci
Edetania
Edetani
Ardhan
Ardhan
Kolkheti
Kolkhis
Kartli

Kartli
Aremorica
Namnetes
Lugdunensis
Aedui
Lutetia
Carnutes
Xvarazm
Xvarazm
Transcaspia
Daha
Kilikia
Seleukidai
Kypros
Kypros
Pamphylia
Kypros
Insubria
Insubres
Liguria
Liguria
Venetia et Histria
Veneti
Corsica
Qarthadastim
Sardinia
Qarthadastim
Bastarnia
Bastarnoz
Dacia Inferior

Getae
Dacia Superior
Apulii
Katpatuka
Katpatuka
Kommagene
Katpatuka
Galatia
Koinon Galaton
Lykaonia
Lydia
Maka
Zranka
Rambakia
Zranka
Germania Inferior
Nervii
Germania Superior
Sequani
Attike
Athenai
Krete
Knossos
Peloponnesos
Sparta
Hercynia Silva
Boii
Luna Silva
Boii
Dalmatia
Daorsi
Illyria
Ardiaei
Liburnia
Dalmatae
Etruria
Roma
Latium
Roma
Picenum
Roma
Samnium
Roma
Kyrenaike
Ptolemaioi
Marmarike
Ptolemaioi
Oases
Nasamones
Siwa
Ptolemaioi
Celtica
Celtici
Lusitania
Lusotannan
Epeiros
Epeiros
Makedonia
Antigonidai
Larissa
Epeiros
Frisia
Freisias
Silva Bacenis
Heruskoz
Silva Nigra
Markamannoz
Bruttium
Roma
Apulia
Roma
Lilybaion
Qarthadastim
Sirako
Syrakousai
Atlas
Gaetuli
Gaetulia
Masaesyli
Numidia
Masaesyli
Tingitana
Qarthadastim
Atropatkan
Atropatkan
Mada
Atropatkan
Rhagau
Parsa
Athura
Seleukidai
Babirus
Seleukidai
Meshan
Seleukidai
Osroene
Seleukidai
Havilah
Mamlaktha Nabata
Yehuda
Ptolemaioi
Iordan
Ptolemaioi
Lihyan
Mamlaktha Nabata
Pannonia Inferior
Scordisci
Pannonia Superior
Breuci
Transdanubia
Eravisci
Astauene
Parthia
Varkana
Parthava
Parthava
Parthava
Traxiane
Parthava
Elam
Parsa
Lyan
Parsa
Parsa
Parsa
Tidamensi
Igharimen
Garama
Igharimen
Gerrhos
Basileioi Skythai
Didoya
Aorsoi
Oium
Catiaroi
Zyx
Siraces
Narbonensis
Volcae
Transalpina
Massalia
Helvetia
Helvetii
Noricum
Nori
Raetia
Raeti
Aestia
Aestii
Danu Nazdya
Anartes
Baug
Budini
Scythia
Rauxsa-alanna
Turan
Thyssagetae
Usturt
Saka Rauka
Leda
Leugoz
Silesia
Leugoz
Vistula
Gutones
Cimbria
Kimbroz
Suebia
Sweboz
Rugia
Rugoz
Aram
Seleukidai
Eremos Syria
Seleukidai
Phoinike
Seleukidai
Syria
Seleukidai
Gallaecia
Gallaeci
Cantabria
Cantabri
Tarraconensis
Cessetani
Terra Incognita
Byzantion
Tolistobogii
Dardania
Triballi
Moesia
Basileion Odryson
Thrake
Antigonidai
Transoxania

Baktria
Suguda

Baktria